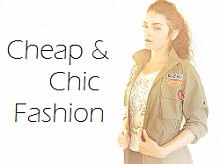 Lizzie

Just another lost soul swimming in a fish bowl

Stalk Me I'm a bit of a masochist. Nudessssss plox
April 17, 2014
Are you a piece of art because I'd like to nail you up against a wall
(via wildsoulchiild)
April 17, 2014
April 16, 2014
There are two spiders crawling on the ceiling directly above me.

I'm not sure what course of action to take here.
Don't die.
April 16, 2014
(Source: jiraiya147, via broadway-state-of-mind)
April 16, 2014
April 16, 2014
sincerely, a person who has been on prozac for 9 years

this is in response to some shitty stuff i've seen on my dash recently. it's super simplified, so if you'd like to know some more indepth stuff on how exactly it works, google it—OR BETTER YET actually talk to a mental health doctor psychiatrist person wow

Heeey! This is kind of important.
April 16, 2014
The Amity Affliction - Pittsburgh
(via johnny-affliction)
April 16, 2014
(Source: stardustcrusades, via johnny-affliction)
April 16, 2014
April 16, 2014
sugar my grades are going down

swingin

Anonymous asked:Aren't you the moreos guy?

Thankfully no

Anonymous asked:Reverse racism isn't real

You aren't real, anon.

my friend's dog was sick and couldn't get up so they were gonna put him down and as his final supper they got him a big mac and...

"

Surprise bitch. I bet you thought you'd seen the last of me.

"

Using frozen raspberries as ice cubes and in my water. I also added a few drops of lemon juice. The results are delicious, ladies and gentlemen c: